KeeAgent adds several menu items to KeePass.
This is the KeePass application menu.

KeeAgent adds one item to the Tools menu.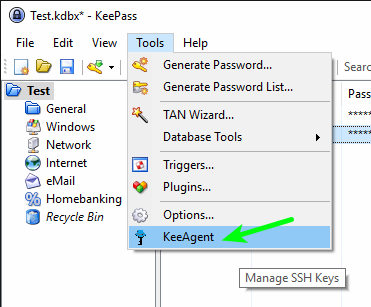 KeeAgent

Opens the KeeAgent Manager dialog.
The Entry Context Menu is accessed by right-clicking on an entry in the entry list.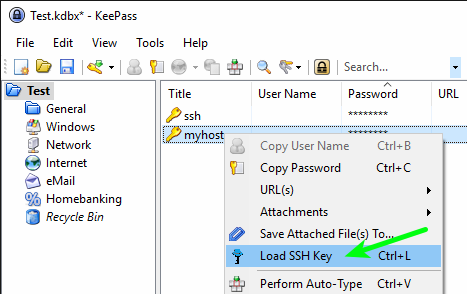 Load SSH Key


Loads key from the selected entry in to the agent.

This menu item is only visible if the selected entry has "Allow KeeAgent to use this entry" checked.

If the key is already loaded in the agent, it will be replaced. This could potentially change any constraints the key has.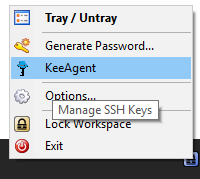 If you are missing this icon on your Linux desktop, check out this plugin.
KeeAgent

Opens the KeeAgent Manager dialog. (Same as Tools > KeeAgent in the application menu.)